Over $250 billion swindled from US pandemic fund – report
More than $250 billion in Covid-19 relief funds were lost to "fraud" and "waste," the directors of three US government agencies testified before the House Oversight and Accountability subcommittee on Thursday.
Compounding what Deputy Inspector General Sheldon Shoemaker of the Small Business Administration (SBA) called "the biggest fraud in a generation," the officials stressed that the figures they gave represented an extremely conservative estimate of the total amount lost as they did not include the amount defrauded from the Pandemic Unemployment Assistance program.
https://www.rt.com/news/572820-small-business-fraud-covid-house/
Everyone was paid to pretend it was a pandemic.
__________________________________________
BOOM! Oversight Chair James Comer: "IT'S AS BAD AS WE THOUGHT – We Have In Hand Documents That Show Biden Family Was Getting Money from Chinese Communist Party"
https://www.thegatewaypundit.com/2023/03/boom-oversight-chair-james-comer-its-as-bad-as-we-thought-we-have-in-hand-documents-that-show-biden-family-was-getting-money-from-chinese-communist-party/?
Biden influence peddling——Biden family members attempted to sell access & influence around the world.@GOPoversight has communicated with multiple witnesses & continues to follow the Biden money trail.
We will be transparent & provide the facts for the American people. @MariaBartiromo @SundayFutures pic.twitter.com/EYfQn8WEXB
— Rep. James Comer (@RepJamesComer) March 12, 2023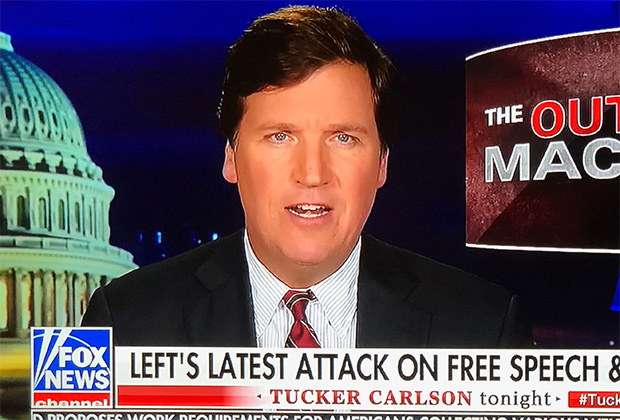 Related: (see links at zero hedge)
Hunter Biden Said He'd Be "Happy" To Introduce Business Partners To Top Chinese Official: Emails
Hunter Biden Business Partner Flips, Now 'Cooperating' With GOP Investigators
Hunter Biden Lived In Classified Doc House While Raking In Millions Through Chinese Intelligence Ties
Over 150 Suspicious Hunter Or James Biden Financial Transactions Flagged By Banks
House Oversight Chair: China Donations To Penn-Biden Center May Have Influenced US Policy
Biden Family Worked To Sell American Gas To China, GOP Lawmaker Says Citing Whistleblower
_________________________________________
South Dakota Gov. Kristi Noem Vetoed Bill to Implement Central Bank Digital Currency (CBDC) in Her Statehttps://needtoknow.news/2023/03/south-dakota-gov-kristi-noem-vetoed-bill-to-implement-central-bank-digital-currency-cbdc-in-her-state/
South Dakota Governor Kristi Noem vetoed a bill passed by the Republican legislature that would have centralized currency through central bank digital currency (CBDC), which Tucker Carlson pointed out is not currency, but is software. He also explained how CBDC can be used as a tool for control. The bill that she vetoed would have changed the definition of money in order to ban cryptocurrency, Bitcoin or other forms of digital currency, paving the way for government-led CBDC. She said the bill was 110 pages long and was sold as an update to guidelines to the Universal Commercial Code (UCC) and was backed by all the state's financial institutions and banks. She said that the same language used in the bill has been given to 20 other states, sold as a UCC update, to pave the way for the federal government to control currency in order to control the people.
Governor Noem shocked Tucker Carlson when she said that the South Dakota state legislature that passed this bill probably did not even read it!
____________________________________________________
British Airways Pilot Suffers Heart Attack & Dies Just Before He Was Due To Fly Packed Passenger Jet
____________________________________________
Russian Hypersonic Missiles Wipe Out US/NATO Secret Command in Kiev, Dozens of Top US Officers Vaporized
https://stateofthenation.co/?p=159419
_________________________________________
Watch "Geert Wilders: "The real aim here is to get rid of our farmers"" on YouTube
_____________________________________________