VIDEOS
ARTICLES
by Jon Rappoport
Video
Video
Video
Article
Video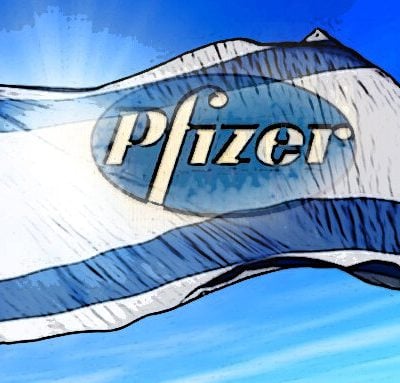 Article
Video
Video
---
---
---
---
---
---
POLITICS JULY 16, 2021
By Michael Snyder When one major political party starts labeling the other major political party as a "national security threat", that should set off major…READ MORE
---
LIBERTY, POLITICS, TECHNOLOGY JULY 16, 2021
By Matt Agorist If we look back throughout history, all societies whose government attempted to, or actually succeeded in, controlling the speech of their citizens,…
---
ACTIVISM, HEALTH, LIBERTY JULY 16, 2021
By Jordan Henderson Brighter Future – Oil on Linen – 40×72 inches. A child assists her father in blocking the New Normal. If left unobstructed…
---
LIBERTY, TECHNOLOGY, VIDEO JULY 16, 2021
By B.N. Frank Opposition to "Smart Cities" has been ongoing due to numerous risks associated with living in, working in, and visiting them (see 1,…
---
ECONOMY, HEALTH, LIBERTY, POLITICS, TECHNOLOGY JULY 16, 2021
The Technocrat promise of a brand new and better world are as hollow as an empty balloon. Their policies are driving the world into a…
---
ACTIVISM, ECONOMY, HEALTH, LIBERTY, POLITICS JULY 16, 2021
Australia is about to go into full lockdown again which will paralyze the economy, driving more small businesses out of existence. Citizens are completely fed…
---
ECONOMY, LIBERTY JULY 16, 2021
By Fabian Ommar If you've been following the news this week, you know the crap is hitting the fan ugly and fast in South Africa….
---
ACTIVISM JULY 16, 2021
By Mike Gleason More investors eyeing tangible, non-digitized means of holding wealth. This week, the Federal Reserve launched another barb in the brewing currency war….
---
HEALTH, TECHNOLOGY, VIDEO JULY 16, 2021
By B.N. Frank There is government, independent, and industry-funded research that proves exposure to cell phone and wireless "Wi-Fi" radiation is not safe (see 1,…
---
ENVIRONMENT, TECHNOLOGY, VIDEO JULY 16, 2021
By B.N. Frank Since 2017, doctors and scientists have been asking for 5G moratoriums on Earth and in space (see 1, 2). Of course, research…
AUTHORITARIANISM, CRISIS, GOVERNMENT
John Tamny – July 16, 2021
"Hopefully the video images downloaded from the streets of Havana signal a successful push by the Cuban people to finally free themselves from tyranny. Those in power can't arrest everyone, and if they try to, or if they try to bring physical harm to protesters, we'll all know it." ~ John TamnyREAD MORE
---
AUTHORITARIANISM, CRISIS, SCIENCE
Jordan Schachtel – July 16, 2021
"There are no longer any 'success stories' involving nations using tyrannical means in an attempt to stop a virus. Zero Covid, as any rational person could have predicted a long time ago, has failed in spectacular fashion." ~ Jordan SchachtelREAD MORE
---
AUTHORITARIANISM, CRISIS, GOVERNMENT
Ethan Yang – July 16, 2021
"Despite the evidence, despite the advocacy, despite the public outcry, the lockdowners had their way with society. Some of them have gotten away with blatant hypocrisy while in positions of authority. The list is so large the Heritage Foundation even has a database to list the notable incidents." ~ Ethan YangREAD MORE
---
AUTHORITARIANISM, CRISIS, ECONOMIC EDUCATION
Clifford F. Thies – July 16, 2021
"The mild decline in the economy might have escaped notice if not for the shutdown. But, the shutdown sealed the fate of the economy. In a similar way, the mild decline prior to the attacks of 9-11 (2001) might not have turned into a recession if not for those attacks." ~ Clifford F. ThiesREAD MORE
---
CRISIS, GOVERNMENT, REGULATION
John Tamny – July 15, 2021
"Joe Biden's latest pivot against 'Big' reveals shocking ignorance about how businesses remain in business. If the President gets his way. Big Rail will be muzzled to the detriment of its customers, and to competition in the ever-changing world of shipping more broadly." ~ John TamnyREAD MORE
---
CRISIS, ECONOMIC EDUCATION, HISTORY
Zachary Yost – July 15, 2021
"We survived this time, but the next time a global crisis rolls around we may not be so fortunate if governments continue to pursue their anti-social policies that undermine the social order based upon the division of labor." ~ Zachary YostREAD MORE