VIDEOS
ARTICLES
POLICE STATE, TOTAL SURVEILLANCE SOCIETY
---
---
Video
Article
Video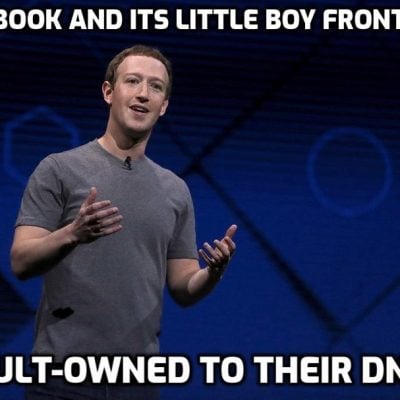 Video
Video
Video
Video
Video
For the past year, I've been demonstrating that the SARS-CoV-2 virus is a fake. No one has proved it exists. Now let's enter the bubble where people assume the virus is real, and examine a few of the major crimes and contradictions that exist inside that lunatic bubble.
by Jon Rappoport
ECONOMY, POLITICS MAY 25, 2021
By Brad Polumbo In the mood for a depressing statistic? A new report from the financial services firm Self concludes that the average American will…
---
ECONOMY, HEALTH, LIBERTY, VIDEO MAY 25, 2021
By B.N. Frank Vaccine side effects, injuries, deaths have been reported for decades (see 1, 2, 3). They are also being reported about COVID vaccines…
---
HEALTH, LIBERTY, TECHNOLOGY MAY 25, 2021
By Jordan Schachtel If you want to participate in Oregon society without being forced to wear a mask, you better have your paperwork in order….
---
HEALTH, TECHNOLOGY, VIDEO MAY 25, 2021
By B.N. Frank Research has determined that exposure to wireless "WiFi" radiation is biologically harmful and children are more vulnerable to it. That is why…
---
By The Corbett Report Today James continues the discussion on "positive propaganda" by looking at some examples of #antiganda. Activists around the world are creating…
---
HEALTH, POLITICS, WAR MAY 25, 2021
By Jake Johnson Israel's deadly 11-day assault on the Gaza Strip left an estimated 400,000 of the occupied territory's roughly two million people without access…
---
HEALTH, TECHNOLOGY, VIDEO MAY 25, 2021
By B.N. Frank Experts have been issuing warnings about kids' excessive use of screens (see 1, 2, 3, 4, 5, 6) and social media since…
---
ECONOMY MAY 25, 2021
By Michael Snyder Signs of impending economic doom continue to grow all around us. For years, highly respected experts have been warning about the steady…
---
ECONOMY MAY 25, 2021
By David Smith In what may be looked back upon as a historic debate, Stansberry Associates' Daniela Cambone was the moderator in "Bitcoin vs Gold:…
---
---
---
AUTHORITARIANISM, CRISIS, SCIENCE
Ethan Yang – May 26, 2021
"Unilaterally and arbitrarily shutting down all of economic and social life was never part of the solution, nor should it ever be. Covid-19 has been the first test for these experimental lockdown policies and no rational observer should look back at the results and conclude that this is all worth trying again." ~ Ethan YangREAD MORE
---
AUTHORITARIANISM, CRISIS, GOVERNMENT
Jordan Schachtel – May 25, 2021
"With the corrupt policies being pursued by the authorities in statewide office, it shouldn't come as a surprise that not everyone in the state is thrilled with the policies being pushed by Salem. On Tuesday, 5 Oregon counties voted in favor of leaving the state and becoming part of Idaho." ~ Jordan SchachtelREAD MORE